Guideservice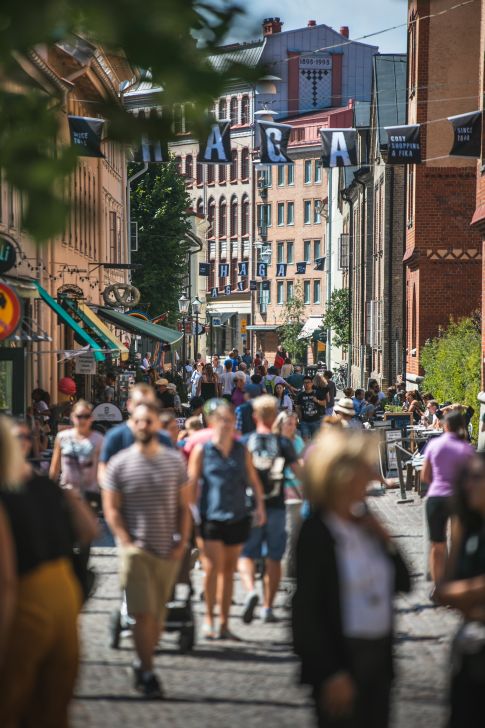 Add value to your trip with a guided tour

Get ready to experience Scandinavia with a professional tour guide! You invest time and money to get on a vacation to experience something new and you do not want to be disappointed. That is where my guiding services come into the picture. I plan and organize the whole trip for you.
My broad working experience in tourism will bring your trip to the next level and can be the highlight of your holidays. My commitment is to make my customers happy.
Anything is possible
Guiding is far more than just walking around in a city and talking about historic buildings. Guiding can start immediately in the car or on the bus from the airport. I could also pick you up at the pier when you arrive on a cruise line or ferry.
I can put together a personalized tour according to your needs and wishes. Your interests and your time determine what to do. For a guide – or at least for me – anything is possible.
A variety of tours you can book with me in Gothenburg and along the West Coast
Bike tours
Boat tours
Bus tours: private coach or by public transportation
Vintage tram through central Gothenburg
Segway Tours
Walking tours
etc.
Cruise liner/Ferry
If you arrive on a cruise liner/ferry, I can pick you up at the pier and take you on any tour that you choose at any time.
A variety of tours you can book with me in the northern parts of Scandinavia
Winter in the North
Visit Santa Clause
Dogsledding
Snowmobile Tours
Northern Light Tours
Personalized tours
Driving Experience
etc.
Summer in the North
Tree Hotel
Experience the Midnight Sun
Every step on the way: Just some of the things I can help you with

Hire me for a city tour, a day trip or a whole week to discover Scandinavia. I customize the trip according to your needs and wishes and make sure you get the most out of your visit.
Meet and greet groups, families or individuals at the beginning of their tour to discuss the travel arrangements and planned events.
Ensure that tickets and other documents, reservations, special requirements are in order
Arrange entrance to attractions and organize transport (eg. car hire)
Answer questions and provide assistance with any problem that may arise
Check all your reservations for accommodations and arrangements in advance prior to your visit